Bolivar to Cali: Into the big city
---
Statistics for today
| | | |
| --- | --- | --- |
| Distance | 123.23 kms | 76.43 miles |
| Climbed | 615 meters | 2,018 feet |
| Ride time (hours) | 6.68 | - |
| Avg speed | 18.4 kph | - |
| Avg climb | 2% | - |
| Max grade | 9% | - |
Statistics for trip to date
| | | |
| --- | --- | --- |
| Distance | 14,541.55 kms | 9,035.98 miles |
| Climbed | 174,901 meters | 573,822 feet |
| Ride time (hours) | 1,143.07 | - |
On this page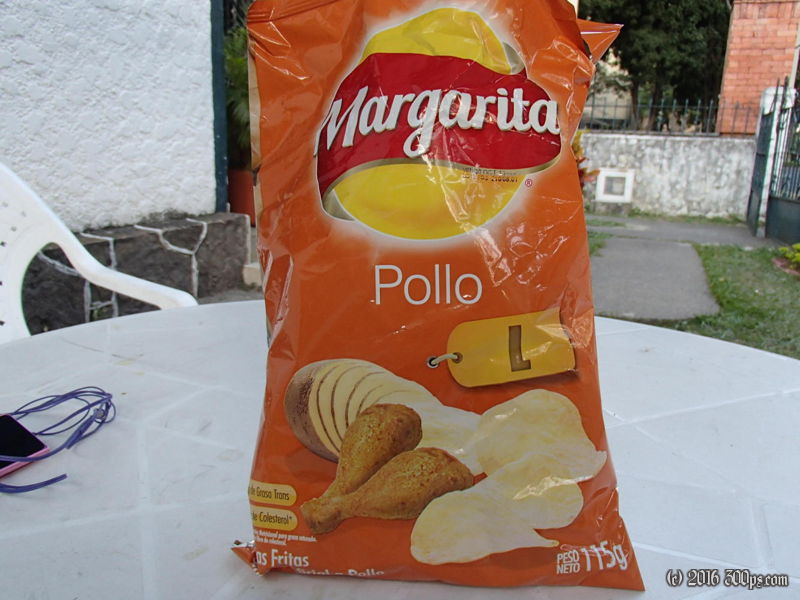 Friday, September 20th, 2013
Today was a mostly flat and hot ride into Cali that went by pretty fast. About 60 kilometers into it I ran into a junction with the highway going to Buenaventura, after that the road into Cali filled up with truck traffic. Getting into Cali was total traffic chaos but it turned out to be pretty much a straight shot. When I arrived at the hostel that I had planned on staying at it turned out they were full due to a musical festival going on this weekend. They gave me directions to another place where I got a room.
I had only planned on staying a day to get the bike sorted out but it turned out to be three. I spent some time hanging out with an English girl named Zoe and met a bunch of other travelers. I spent one day tracking down parts and fixing the bike, putting on a new chain and a new 11-34 cassette. I found a decent 700x35 tire to put on the back so that I can save the folding Schwalbe Dureme for later. In Barrio San Nicolás there are a bunch of bike shops in a 4 block stretch of Carrera 8 around Calle 21. I couldn't find a simple mirror though, all they had were the bar end ones or really large motorcycle-style mirrors. When I went to put on the chain I discovered that the master pin was missing from the box so I had to go back and argue until they gave me one. The bike shop across the street from where I am staying (a high-end mountain biking kind of place) was kind enough to lend me their tools to get the cassette on and off. When I went to adjust the derailleur I discovered that the plastic adjuster at the end of the cable had broken off - I'll be trying to get that fixed today.
Today I'm waiting for my laundry to dry, a slow Sunday in Cali.