Munich to Silandro, Italy: The Alps (motorcycle heaven).
---
Map
Statistics for today
| | | |
| --- | --- | --- |
| Distance | 446 kms | 277 miles |
Statistics for trip to date
| | | |
| --- | --- | --- |
| Distance | 16,086 kms | 9,995 miles |
On this page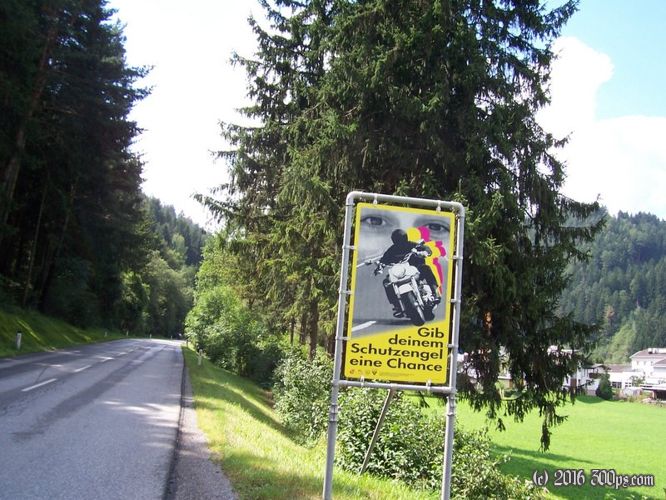 Wednesday, August 24th, 2005
I've been cooped up in Munich for two days waiting out a big rainstorm. The news says there have been lots of mudslides in the mountains. I went to a museum yesterday but this trip isn't about culture; I'm dying to get back on the road. I ride out of Munich at 10h30, the sky is still gray but at least it's not raining. Highway down to Innsbruck, Austria. Vicious accident on the other side going north. Otzal, the road is closed.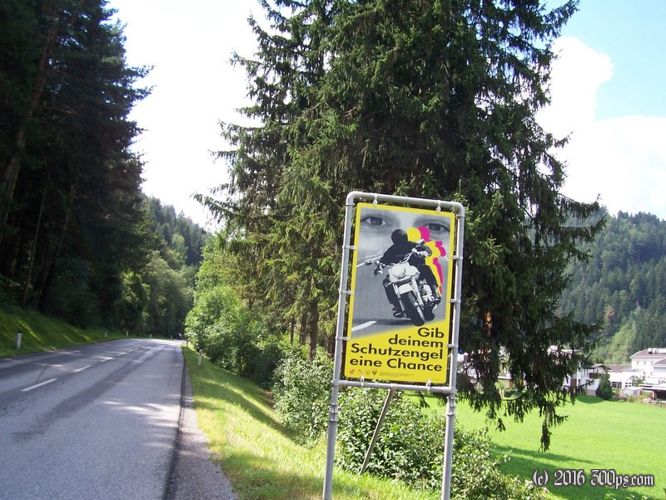 Timmelsjoch Pass and I'm back on the great motorcycle roads of the Alps. 2500 meters up. Get wacked with an 8 Euro toll on top. Cross into Italy on the back side of the pass, still up about 2000 meters, no border guards. The descent is strung out and takes almost an hour and a half. I almost bite it on the way down, coming out of a hairpin I hit the shifter by mistake with my foot and downshift to first. The rear tire slides out but I'm able to recover and fortunately no one is coming in the other direction to make me pay for the mistake. The weather in Italy is the exact opposite of Austria, it's hot and sunny. Merano, can't find the road west because it isn't marked. Cursing the roads department... Tirol. Silandro Pension Pernthaler. Really bizzarre thing about this part of Italy, everyone speaks German. All the business signs and street signs are in German as well.
Dinner in the town, concert afterwards, pretty good orchestra. 277 miles today.