Basel: Arrival in Europe
---
Statistics for today
Statistics for trip to date
| | | |
| --- | --- | --- |
| Distance | 401 kms | 249 miles |
On this page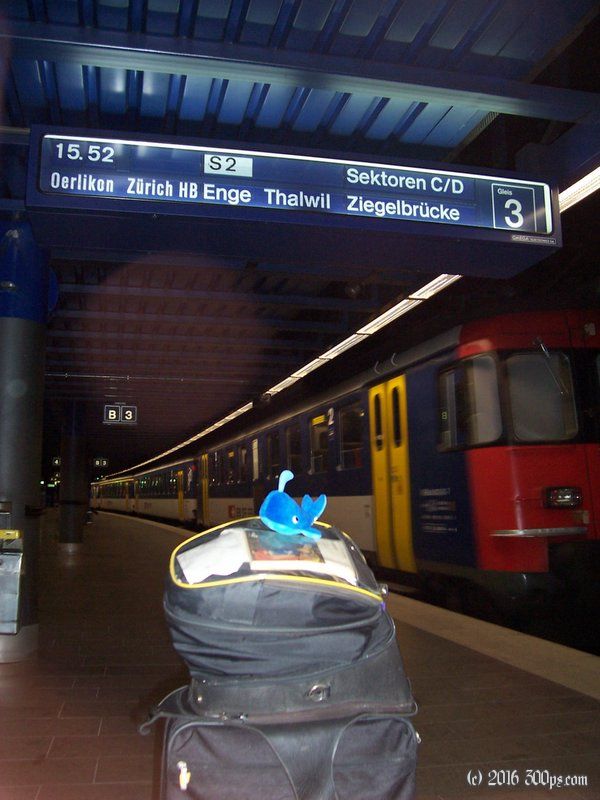 Tuesday, June 14th, 2005
I arrive Tuesday afternoon in Zurich after a stop in Shannon, Ireland and a change of planes in Dublin. I got about an hour's worth of sleep during the whole trip; which was uneventful except for the change of plane in Dublin which I found to be a very confusing airport. It took forever to get through immigration so there was minimal room for error when getting to my connecting flight. I made it with 10 minutes to spare after wandering around a bit.
In Zurich I head to the train station and catch the first direct train to Basel. Thankfully they take Amex; I discovered just before leaving Boston that my Visa card had instituted a 3 percent foreign-exchange fee. The reason I had switched to that card in the first place was to avoid a similar fee my previous card had put in place.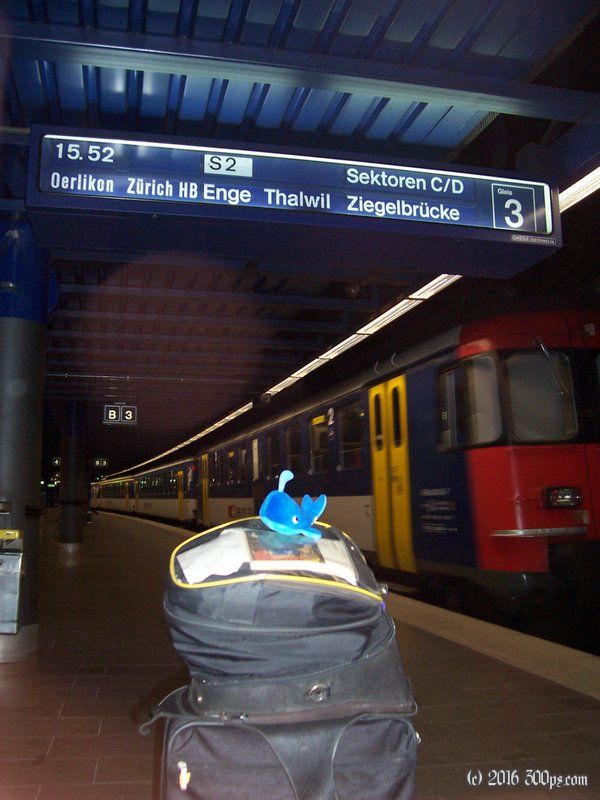 I get to Basel around 5:30 in the evening. The train station has completely changed since the last time I was here. There is a new concourse above the tracks filled with shops and cafés. One thing hasn't changed: the brasserie near the SNCF entrance still sports the same sour German waiter. I drink coffee for a while and amuse myself watching travellers get their luggage stuck in the revolving door.
I meet up with Franck around 7:30 on Solothurnerstrasse. Place looks the same. We catch up on the latest and go for dinner down by the market. Coffee at Fumari. It's raining hard. Tramway 16. Switzerland is expensive: coffee=3 bucks..jambon de bayonne-gruyere-baguette=10 bucks. Get back late and crash.
500 CHF=395 US; 1.264 per dollar.