Winter State Park to Tuscarora State Forest: I'm not homeless bro, I'm just traveling by bicycle
---
Nowhere to Go but Everywhere
Map
Statistics for today
| | | |
| --- | --- | --- |
| Distance | 139.64 kms | 86.99 miles |
| Ride time (hours) | 8.35 | - |
Statistics for trip to date
| | | |
| --- | --- | --- |
| Distance | 1,036.93 kms | 644.36 miles |
| Ride time (hours) | 62.08 | - |
On this page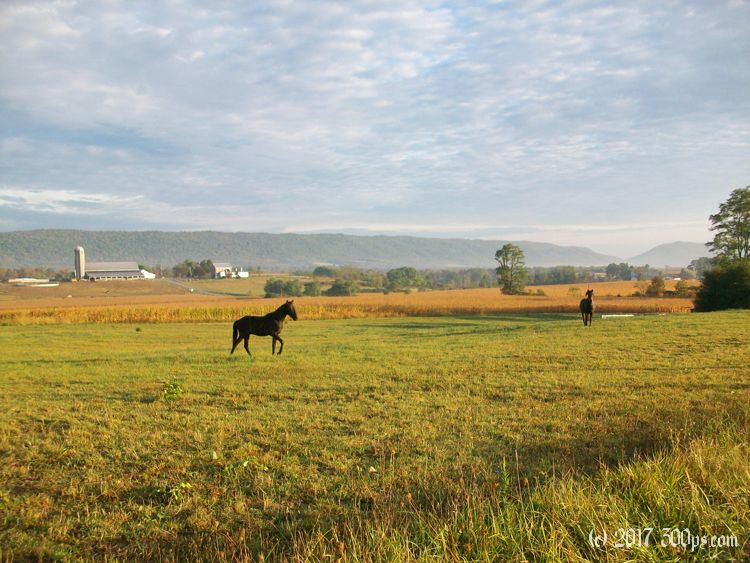 Wednesday, September 8th, 2010
Admittedly I'm looking pretty grungy, particularly since it has been raining on and off. Rough camping leaves a slightly wild air on person. I've seen it on others so I'm sure I'm no exception. Add in the fact that bicycle touring isn't terribly popular in the U.S.; plus the deeply-rooted American car culture; plus the large numbers of genuinley out-of-luck people -- what do you get? This guy with all that stuff on his bicycle must be homeless. I'll get a taste of this misconception later in the day.
The Pennsylvania landscape is developing a theme: long, narrow valleys between ridges of mountains that traverse the state roughly southwest to northeast like long fingers stretching to grab New York. Today I'm either following one of these valleys to the west or I'm cutting across north to south with a short but surprisingly stiff climb each time I have to go over the ridges of mountains/hills. I guess the climbs aren't long enough to warrant switchbacks.
I stop at an Amish store for a snack. The girls (in traditional long, white, frilly dresses and bonnets) behind the counter are speaking a dialect of German; I had heard somewhere that many Amish have kept the language but it still surprises me to hear rural American-born people speak German. There is a rack of Amish romance novels near the cash register, on each cover a picture of a forlorn-looking young woman in a bonnet. Amish romance novels? I didn't know that was a thing... a bit of niche market I would imagine... and I'd guess not all that racy.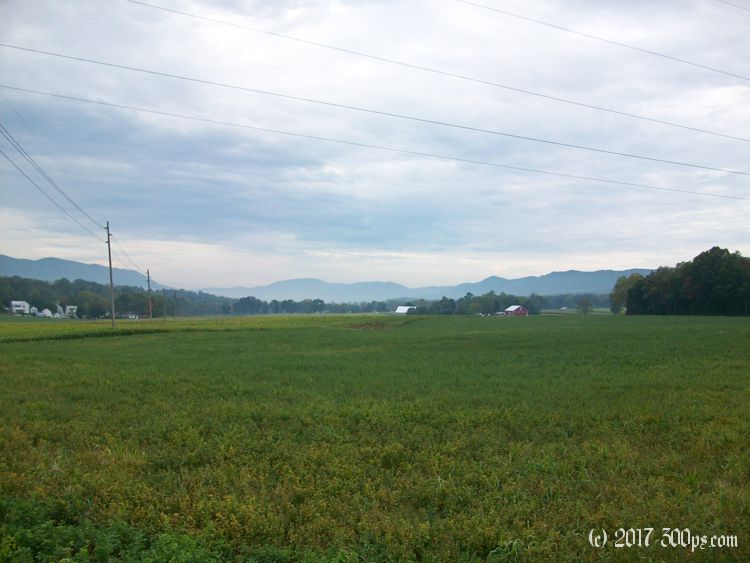 I was planning on camping but a small town with an inn/restaurant materializes about an hour before sunset. I chat with the friendly young waitress at the counter while her colleague goes off to ask the manager about a room. The moment I see the manager I can tell he doesn't like the looks of me. There it is: this is one of those times that I'm being mistaken for a homeless person. He says: "I inform you that there are no rooms available". He's obviously lying. The friendly waitress scolds him for being so rude. I tell her (but for his benefit) that I wouldn't want to give my money to such an asshole anyways. She apologizes. Not a peep from him. Not a good feeling... I'm taking my ball and going camping after all. I ride up into the hills of what seems to be a state park and set up camp in the woods.