Satun to Kangar, Malaysia: climbing! to a new country
---
Statistics for today
| | | |
| --- | --- | --- |
| Distance | 83.10 kms | 51.57 miles |
| Ride time (hours) | 4.49 | - |
| Avg speed | 18.5 kph | - |
Statistics for trip to date
| | | |
| --- | --- | --- |
| Distance | 1,770.10 kms | 1,099.83 miles |
| Ride time (hours) | 90.50 | - |
On this page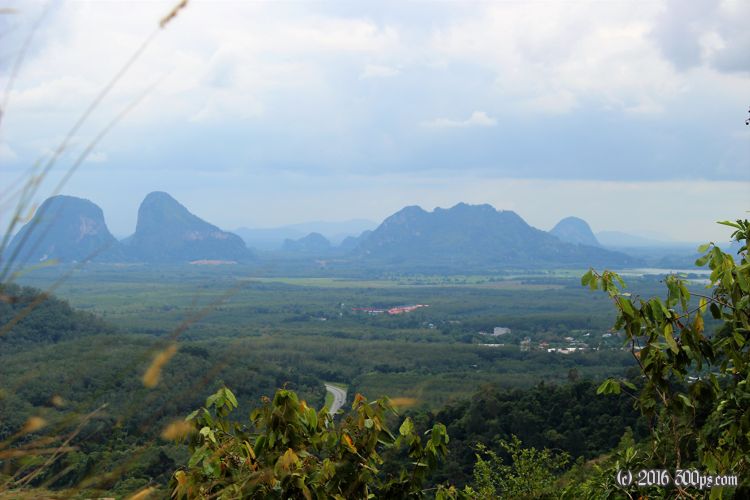 Monday, December 19th, 2016
Climbing for a change, into Malaysia, with rain to greet me on the other side. New country, new currency, new language, the logistics of travel: bank, cellphone chip, figure out the restaurants, adapter for electronics, and off we go on a new adventure.
My laundry isn't quite dry when I check on it in the morning. I move the damp items into the sun, after about 20 minutes they are thoroughly toasted and read to go. Going to be another hot day. I have to backtrack a good 15 kilometers to get to the exit for the road that goes into Malaysia. I keep expecting to run into the climb that the lady at the hotel warned me about, but it takes its time making an appearance. Really not much of anything before the border.
The border crossing is a non-event. I ride straight up to the window - no line - hand my passport over, the agent says some shit to me in Thai which I don't understand, I smile and nod, he smiles and stamps my passport. Next window for entry into Malaysia, no words exchanged, just a few head nods and a new stamp with some kind of little paper taped into my passport.
Soon thereafter comes an actual hill with steep grades! I haven't seen one of these since Taiwan, other than that southern section of Koh Lanta Island. It doesn't last long though, soon I'm bombing down a big hill at 60kph into the valley below.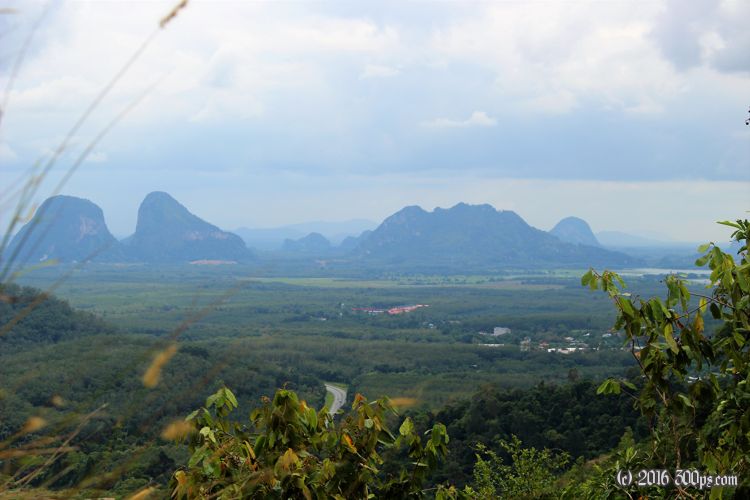 Arriving in a new country is always a bit stressful for me. Focus on the first task: get money. I find an ATM, card works, get cash. Then lunch. Basically Indian food at one of these open cafe type places. Quite good, and cheap. Next up: hotel. There are a bunch in Kangar, I pick the first I come across because it's starting to rain hard. Price is reasonable although more expensive than Thailand. To be expected, I'm in a richer country now. I go to plug in my laptop to find that they use British plugs and the British plug configuration on my converter is busted. I find a converter down the street for less than a dollar. I also pick up a SIM card for like 3 dollars with 1.50 of phone credit plus internet for a week. Perfect since I will only be in Malaysia for that long. Armed with pocket internet I can easily navigate and find accomodations. I stop at the bus station to investigate doing a leapfrog further down into Malaysia. I have to be in Singapore by the 26th; those days of tourism on the west coast of Thailand have cost me the opportunity to ride all the way down Malaysia. Totally okay with it though, the tourism was worth it and I'm tired enough to just want to take it easy the rest of the way. I leave the bus station with a ticket for myself (about 8 dollars) and the bicycle (about 11 dollars) to go to Kuala Lumpur tomorrow at noon. The just load the bike into the cargo bay of the bus so I don't have to worry about boxing or packing it.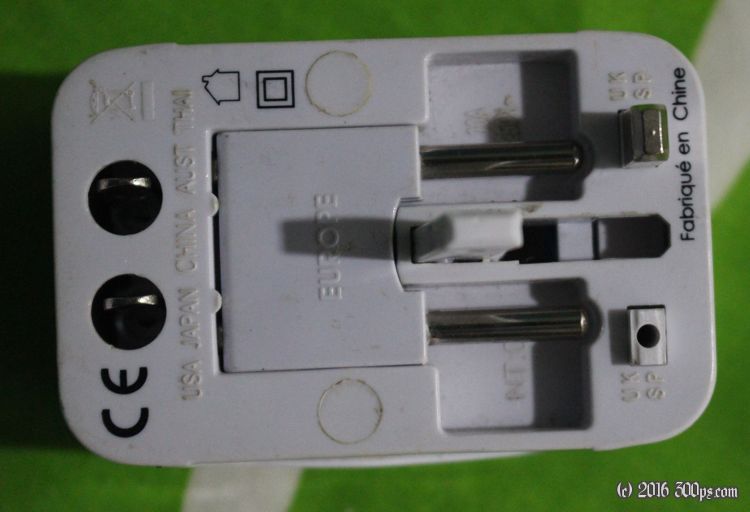 I go to bed feeling satisfied that I'm all set up to travel in Malaysia.