Mad dash to Bangkok day 3: 211 kilometers
---
Map
Statistics for today
| | | |
| --- | --- | --- |
| Distance | 211.00 kms | 131.11 miles |
| Ride time (hours) | 8.18 | - |
| Avg speed | 25.7 kph | - |
Statistics for trip to date
| | | |
| --- | --- | --- |
| Distance | 4,189.10 kms | 2,602.92 miles |
| Ride time (hours) | 212.88 | - |
On this page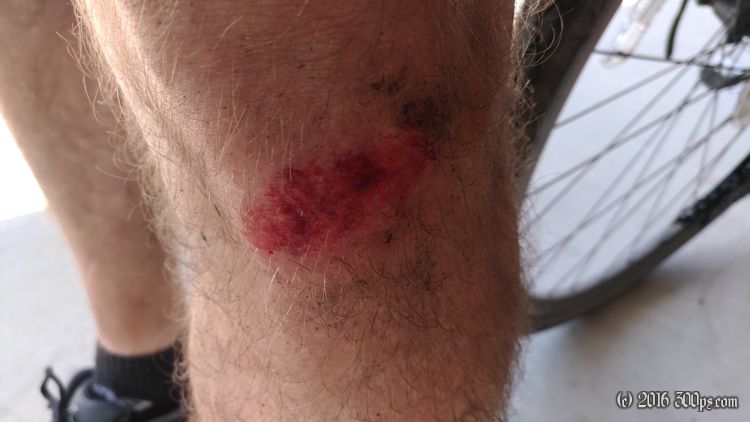 Wednesday, January 25th, 2017
Surfing sugarcane trucks, a wipeout, and a huge day for the odometer.
My cheap but impressive hotel has another surprise in store for me this morning: a brilliant buffet breakfast. I load up on minced-pork omelet, rice, and a bunch of other stuff that I can't really identify but it all tastes good. I'm on the road by 8am, well-feed and well-rested; I'm feeling like I could be in for another big day.
Heading south out of the city of Inburi, on the west side of the river, takes me down a road with good pavement but minimal traffic. The wind is much more favorable this morning, still from the northeast but with more north than east. It propels me past endless fields of sugarcane punctuated by the occasional small town. The cane harvest is in full swing, workers are chopping the cane by hand, filling up trucks and boxcars hauled by tractors to be taken to the factories for processing. These great lumbering mastodons are almost ideal for drafting: they accelerate very slowly and they rarely drive faster than 50 kilometers per hour. I say almost ideal because there is the problem of sugarcane stalks blowing off the back into my face. I get a few really nice drafts off of them regardless. The trick is to catch them leaving an intersection where I can slide in behind them as they slowly accelerate, safely ensconced in their draft just like picking up a wave on a surfboard as it builds to a break. I draft off one truck that stays at a steady 40 km/h for almost 10 kilometers; perfect because when they get up near 50 km/h it's fast enough to make me chicken out and drop off. When he turns in to a factory I decide that I'm done with the drafting for the day, I don't want to push my luck.
By noon I've already ridden 100 kilometers. I'm still on the west side of the river, the road has gotten smaller and the traffic has all but disappeared. Still the occasional truck though, one passes me carrying some kind of wet cargo that's dripping all over the road... I think nothing of it until a couple of kilometers later when the road makes a fairly sharp turn. The pavement curves up to the shoulder, setting the tire at an angle, and the pavement is wet from that truck then...bam! the back tire slides out and I hit the ground hard. I'm traveling at about 30 km/h. I slide quite a ways on the rear pannier, my left hand, and my left knee. The bike is fine, it was protected by the pannier keeping the back of the bike off the ground. My glove is toast. Thank god I was wearing it otherwise my left hand would have a serious case of road rash. As it is I escape with just a scraped knee.
Like yesterday the minor road I'm on runs out and I have to cross back over the river to get on the main highway. I've got 150 kilometers in by 4pm. I stop for a late lunch/early dinner at one of these highway rest stops that are all the same: a 7-11, an Amazon coffee shop, a gas station, some street vendors and a buffet-style restaurant. I consider my options over sauteed chicken and ginger on rice. I could pack it in at Uthai Thani, a city that's another 20k or so down the road, or I could use all available sunlight to go over 200k for the day. I'm pretty tired but the online booking sites don't show anything close to the road in Uthai Thani, it would mean a significant detour tonight and a backtrack tomorrow morning. I decide to go for it. I book a place right next to the highway thats 50-something kilometers away.
The last 20k are rough. My legs just don't want to turn any more. But the sun is setting and I've already paid for that room so I've got no choice but to keep going. 200k comes and goes. The bike computer reads 207k when I finally roll into the hotel parking lot. Zero English here, I pantomime my way through the "get the keys/show me to the room" ritual. I drop my stuff and take a shower. Unfortunate news when I see from my phone that I'm going to have to ride another 2k to get dinner. Not too thrilled to be riding on the highway in the dark but no choice there either. I eat at a rest-stop area: stir-fry with rice, then sausage, then guava, then snacks from the 7-11. I crash into bed at 9 and I'm out almost instantly. This is the farthest I've ridden in a long time. 3 centuries in a row is pushing it but I know it will be over soon, tomorrow should get me to Bangkok.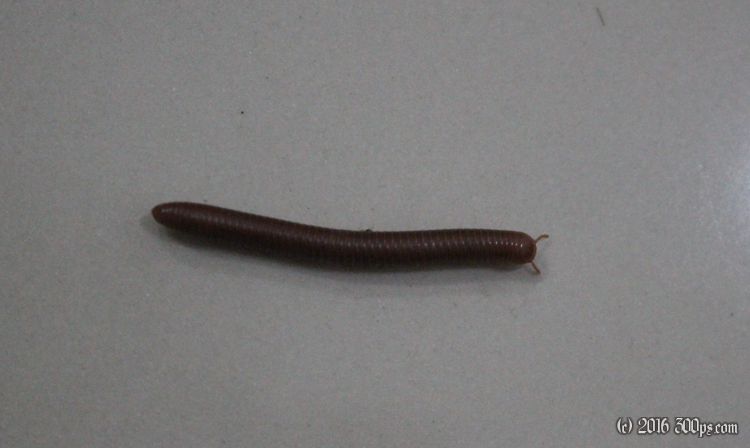 77 meters of climbing according to Strava.