Nan'ao to Sanxing: No idea what you're saying but I'm rolling with it
---
Map
Statistics for today
| | | |
| --- | --- | --- |
| Distance | 63.40 kms | 39.15 miles |
| Ride time (hours) | 4.13 | - |
| Avg speed | 15.3 kph | - |
Statistics for trip to date
| | | |
| --- | --- | --- |
| Distance | 1,233.70 kms | 766.77 miles |
| Ride time (hours) | 66.79 | - |
On this page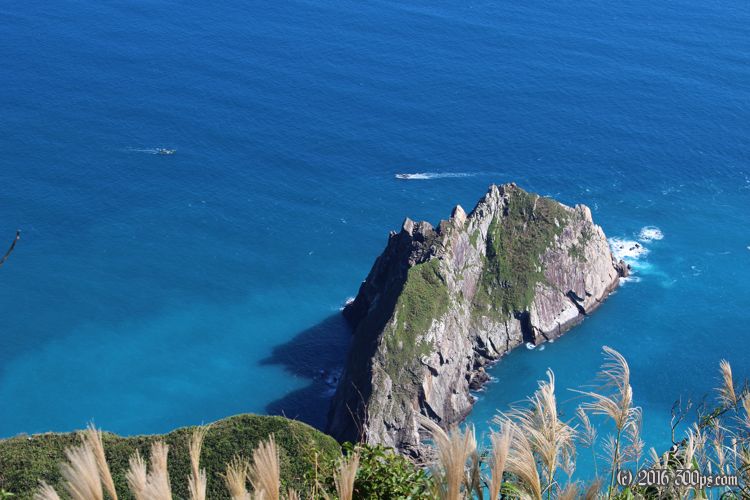 Monday, November 14th, 2016
Finishing off the last 15k of the Suhua Highway, getting my bottom bracket fixed, urban ride to Sanxing, being led around town by a woman I can't understand.
It's surprisingly hot this morning, over 30 degrees. I'm sweating profusely climbing up out of the cove. It's a good thing I booked a place in Nan'ao last night, this last 15 kilometer stretch to Su'ao has some significant hills. More great scenery looking down on the coves.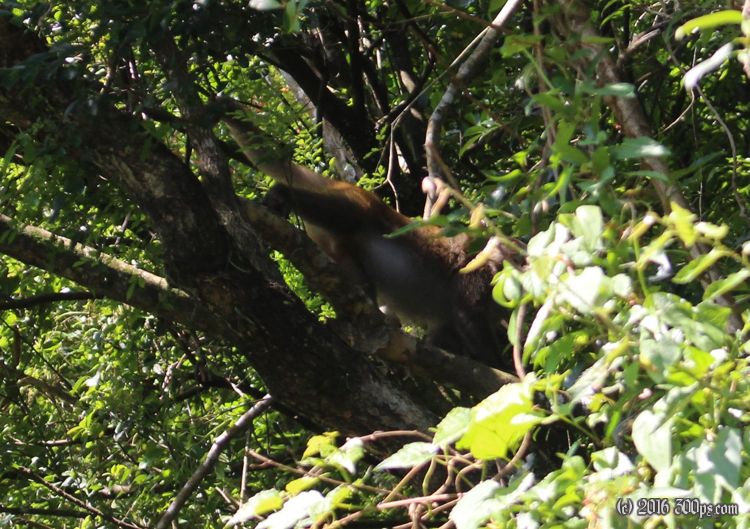 My bottom bracket has been clicking since up on Hehuan Mountain. I decide to get it checked out when I see a Giant shop in Su'ao. The mechanic is convinced it's the pedals, I disagree because I've seen this happen before and I can feel the difference between a pedal problem and a bracket problem. He insists on trying different pedals so I indulge him. He goes for a test ride and comes back saying it's the bracket. He pulls off the left crank arm, lubes and resets it, and that turns out to fix the popping. A relief it's not the bearings. Super nice guy, he doesn't charge me anything for his time.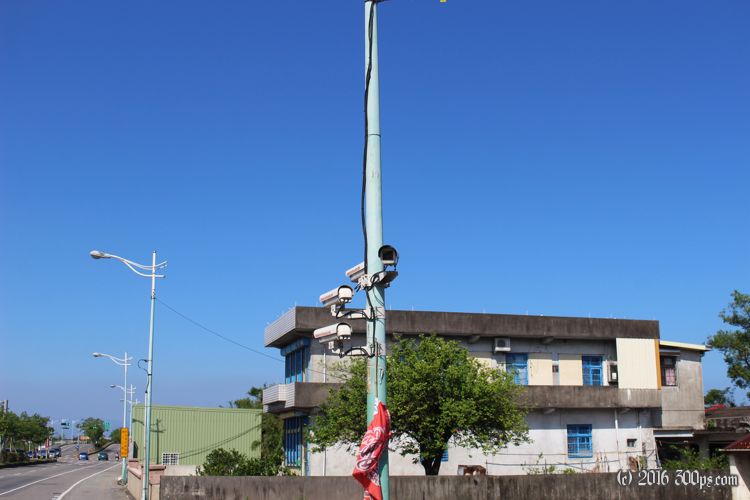 The ride is flat through Luodong and will be more of the same heading out towards Sanxing so I hang out for a couple of hours at a coffee shop in the city. Plenty of time, taking it easy today.
I arrive in Sanxing at dusk. Google maps is once again sending me to the wrong place. I thought I had the right address, there is actually a bed and breakfast there, but the people running it look at my reservation with consternation and say they've never heard of the place. I ride a round a bit more before giving up and go to the police station. They don't know the address either. It's a comical scene with 5 cops hovering over me with deep concern for the lost tourist, giving each other orders and suggestions on what to do. Finally someone just calls the number on my reservation (my phone has suddenly decided to stop allowing phone calls), and they say a woman is coming to get me. They sit me down and get me a cup of coffee. Really nice people here in Taiwan, exceedingly polite and helpful.
10 minutes later up pulls a 1980's Nissan rusted jalopy, coughing and spitting as it screeches to a halt in front of the station (the driver is using the emergency brake to stop). Out pops a little fireplug of a woman already speaking at me a mile a minute in Chinese. I get about 5% of what she's saying. I'm thinking based on her car appearance the B&B is going to be interesting. I follow her belching little car to the house which turns out to be no more than 3 or 4 blocks away. Google maps has been smoking something to be sending me so far away.
The B&B is fabulous, newly renovated, I get the master bedroom on the top floor because I'm the only guest tonight. From what I gather the woman is working until 7:30 then she'll be back to pick me up. Why I'm not exactly sure. Anyways I take a shower and get organized, at 7:30 I hop into the jalopy (in the back seat, the front passenger seat has been removed). She takes me to a restaurant and starts recommending all kinds of things to do around Sanxing. I tell her I'm very hungry, she orders a whole bunch of stuff for me, I'm not even sure what it all is but it's good. The place is Vietnamese. I joke with the staff that I like hot food so they bring out hotter and hotter sauces to try until my face is red and my head is sweating. We have some good laughs over it. Next the hostess orders me back into the jalopy, we drive to a house while she chatters incessantly. I'm just rolling with it at this point. No idea what's going on. She goes into this house and leaves me outside on the porch sitting with some guy. We try to make conversation but run into a brick wall after about 45 seconds because I don't have the vocabulary to go any farther. Tonight is the super moon, we just sit in silence and watch the moon, occasionally saying: Hěn dà (very big). The whole situation is surreal, I have no idea who this person is or why I'm here. I just start laughing, the guy joins me, probably thinking this foreigner is a nut job. Finally the woman comes back and drives me to the B&B. Many thank you's and laughs then she leaves and I crash into bed for a solid night's sleep.