San Pedro de Atacama to halfway to Calama: No rims in San Pedro so climbing to Calama
---
Map
Statistics for today
| | | |
| --- | --- | --- |
| Distance | 62.94 kms | 39.15 miles |
| Climbed | 1,213 meters | 3,980 feet |
| Ride time (hours) | 6.53 | - |
| Avg speed | 9.6 kph | - |
| Avg climb | 4% | - |
| Max grade | 12% | - |
Statistics for trip to date
| | | |
| --- | --- | --- |
| Distance | 6,842.26 kms | 4,251.42 miles |
| Climbed | 67,605 meters | 221,801 feet |
| Ride time (hours) | 517.92 | - |
On this page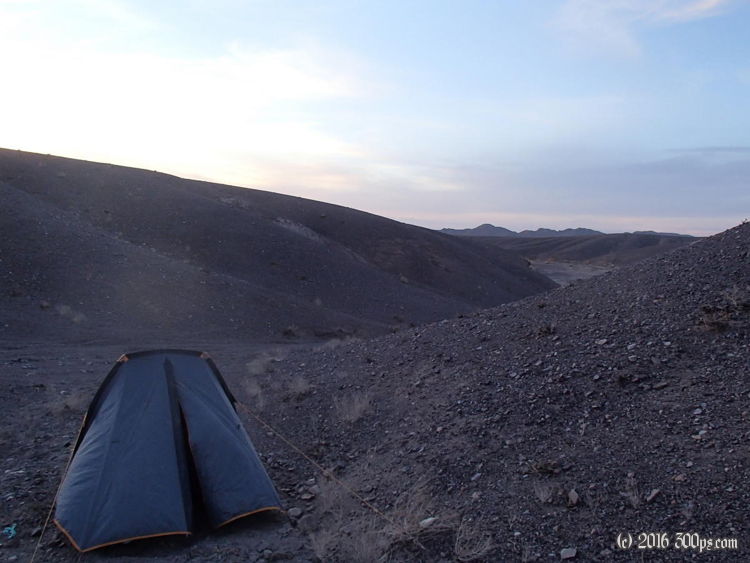 Saturday, March 2nd, 2013
I slept well and got up and out early in search of coffee and bread. Mission successful. Back at the campground/hotel I spent some time on the internet and very slowly got my gear together. Lots of chatting with the German (Swiss) couple, the French couple from Lyon, and another French couple I met from Bretagne. The Swiss-German couple were on their way by bus to see some of the salt lakes I had been through the other day. They loved the pictures I took of the flamencos and were hoping to see some themselves. They were all over the lakes up there so I'm sure they will. I spent some time talking with the guy about the economics of currencies, being from Switzerland they are living large on the strong franc. I shudder to think what it would be like to travel in Switzerland on dollars right now. At this point we switched to English as my Volkhochschuledeutsch does not extend to advanced economics... He thinks that Argentina will default again on its debt by next year.
The couple from Lyon were renting bikes and heading out to see the Valle de la Luna. Really nice people. The couple from Bretagne were planning on just hanging out in the campground and reading today. They have been travelling for months from Punta Arenas up through Chile and are getting ready to go home in a few days from Santiago. They told me about a crisis that is currently going on between Bolivia and Chile, apparently there are 3 Chilean soldiers who are being held prisoner in Bolivia and Chile is holding some Bolivian tourists. I hadn't heard anything about it as I was off the grid for the last week, I don't know the details because I didn't have time to look it up. At any rate they recommended crossing into Bolivia from Peru since the border is a bit tense.
I finally got my stuff packed and headed out to some of the bike rental places to see if any of them had 700c wheels. No luck there, everything I saw was either 26" or 29". I got a few addresses for bike shops in Calama from one guy. There were two "talleres" (workshops, basically people that fix bicycles out of their homes) but no luck there either. One of the guys was a character: a bit fat man wearing no shirt who had no interest in the wheel but launched into a long diatribe about how Spain stole the continent from the natives and now the U.S. wants to steal the world from everyone else. I wasn't in the mood for a debate so I cut it short after a few minutes.
I finally got on the road at 12:30. The road to Calama out of San Pedro climbs through the Cordillera de Sal (Salt Range), then descends, then climbs for what seemed like forever. The wind was ripping, making for a slow day. Most of the time it was coming at me from an angle which reminded me a lot of riding the 40 in Patagonia. I had to lean the bike over to stay upright, then every time a truck or bus passed I would have to fight not to get sucked into the road. I must say I enjoyed the climb though, I felt really strong compared to the climbing I did over 4,000 meters this past week. Under 3,500 it feels easy now. It was hot and I was enjoying sweating as well. Lots of people beeping encouragement on the way up. About 40 kilometers outside of San Pedro I remembered that I had left a pair of underwear hanging on the clothesline to dry back at the campground, oops.
The climb finally topped out at 3,400 or so. By that time the sun was going down and it got a lot colder. I put on my jacket and hoped to find a good camping spot. Nothing for quite a while until on the descent I decided to get off the road, go down into a canyon running parallel, and make a spot work. I didn't want to be down in the canyon on the off chance that it would rain so I did a little amateur grading work with the poop spade on one of the slopes to make a flat spot for the tent. Dinner was just rice and the last of my vegetables. There were no decent supermarkets in San Pedro so I was only carrying the minimum to get to Calama. While I was making dinner a huge moth-like thing attracted by my headlamp flew under the flaps of the tent alcove causing me to panic, as I tried to get the thing out of the tent I got cramps in my legs and knocked everything over contorting to try and relieve the cramps... it was a miracle I didn't spill dinner cooking on the stove. I had gotten used to bug-free life up at high altitude...
When I got out of the tent later the "moth", more like a papillon de nuit (I don't know what they're called in English) was back on the tent flap. I got a good picture, man is he ugly.