Furnace Creek, Death Valley to Beatty, Nevada: Climbing out of the valley
---
Map
Statistics for today
| | | |
| --- | --- | --- |
| Distance | 69.94 kms | 43.50 miles |
| Climbed | 1,491 meters | 4,892 feet |
| Ride time (hours) | 5.36 | - |
| Avg speed | 8.1 kph | - |
| Avg climb | 4% | - |
| Max grade | 10% | - |
Statistics for trip to date
| | | |
| --- | --- | --- |
| Distance | 28,043.98 kms | 17,425.73 miles |
| Climbed | 293,933 meters | 964,347 feet |
| Ride time (hours) | 1,987.64 | - |
On this page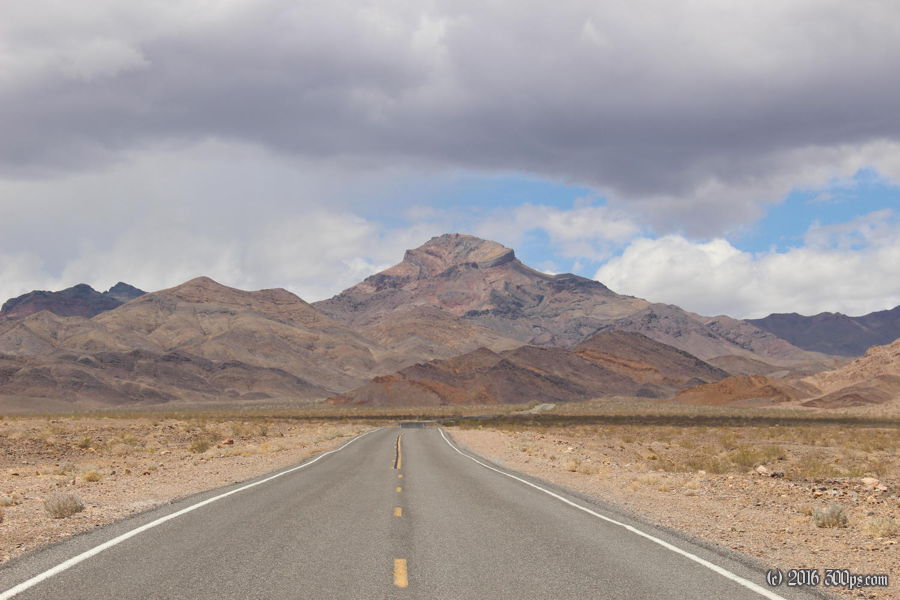 Wednesday, May 21st, 2014
After packing up I go back to the resort for breakfast so I charge my stuff up. It's a buffet, as usual I do some damage. The hostess starts shooting me nasty looks after my 4th plate.
It's actually kind of cool today, very unexpected for this time of year. I figured it would be sweltering. The wind has died down to a breeze, that plus the cool temperatures make for fortuitous conditions to tackle today's climb.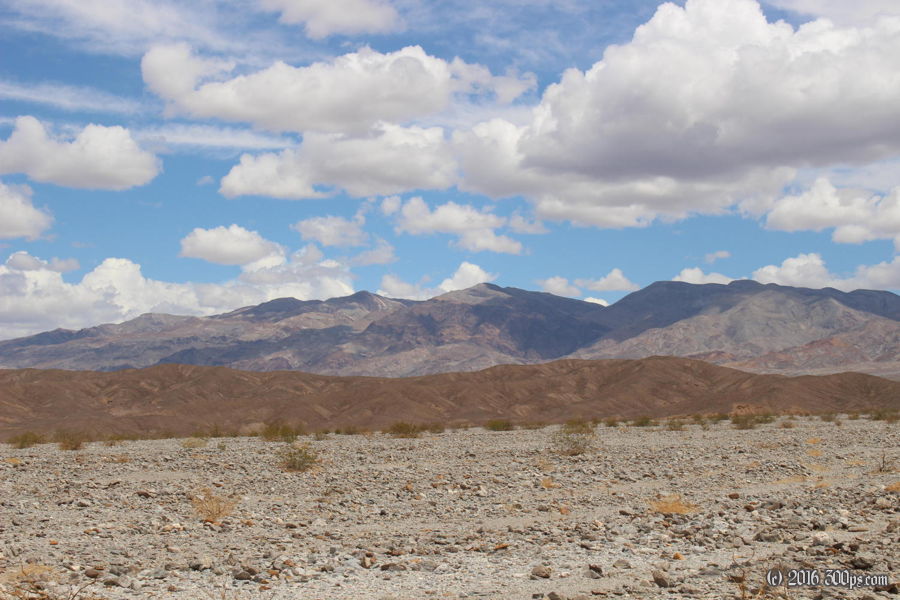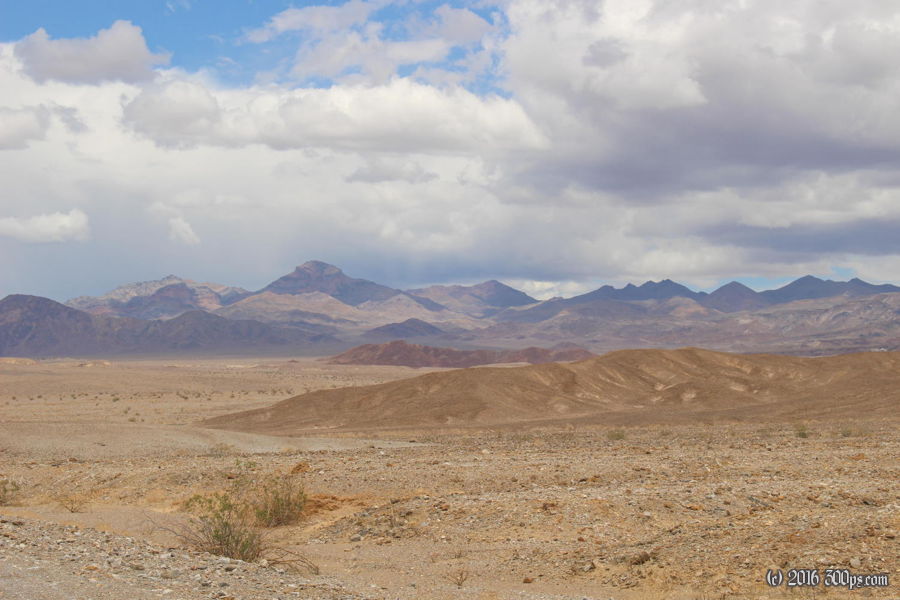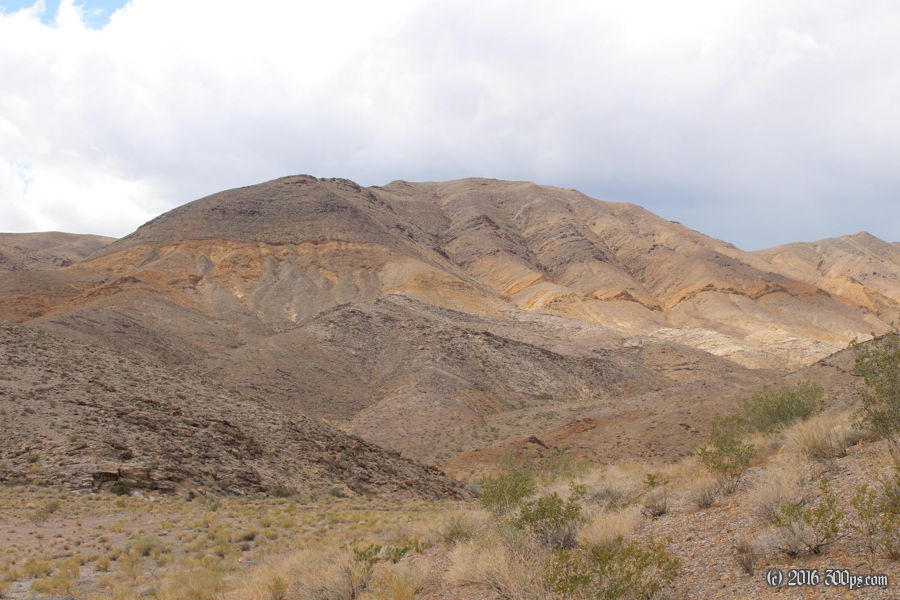 The climb chews up most of the day, from -200 feet to a little over 4,300 at the top of Daylight Pass. At times I have to deal with some headwinds but other than that it is not too strenuous. I get lots of beeps of encouragement from passing vehicles. Quite a few photos taken of me as well. I don't like that so much, I don't know why, I guess it makes me feel like a zoo animal or something...and just to cap off a stereotype a mini-van full of Japanese tourists armed with the latest in photographic gadgetry lights me up like a Christmas tree, probably right down to the nose hairs. Can I sue if my nose hairs appear on Facebook without my permission?
After the pass I descend to a valley. I pass the exit for Titus Canyon Road fully expecting to be back in an hour. I'm only going to Beatty to buy supplies. I get there, ask around where to buy food, and do my shopping at the Beatty Mercantile. They don't have a huge selection but they've got the basics, vegetables even, at prices that are not a complete ripoff. I ride two miles back towards the Titus exit when I realize I forgot to buy fuel. I've only got two hours of daylight left so when I get back into town I just say the hell with it and get a motel room. Titus will be there tomorrow.
At night I eat at a Denny's that's embedded in a casino. You have to walk through the casino to get to it, past the people smoking and drinking and shoving their money into the slot machines. Quite depressing. I'm shocked that there are still places where smoking is allowed indoors, even South America doesn't allow it anywhere anymore.
I'm pretty tired after the climb. Early night for me.