Day 4: Camprodon, Spain to Narbonne, France
---
Statistics for today
| | | |
| --- | --- | --- |
| Distance | 180.00 kms | 111.85 miles |
Statistics for trip to date
| | | |
| --- | --- | --- |
| Distance | 380.00 kms | 236.12 miles |
On this page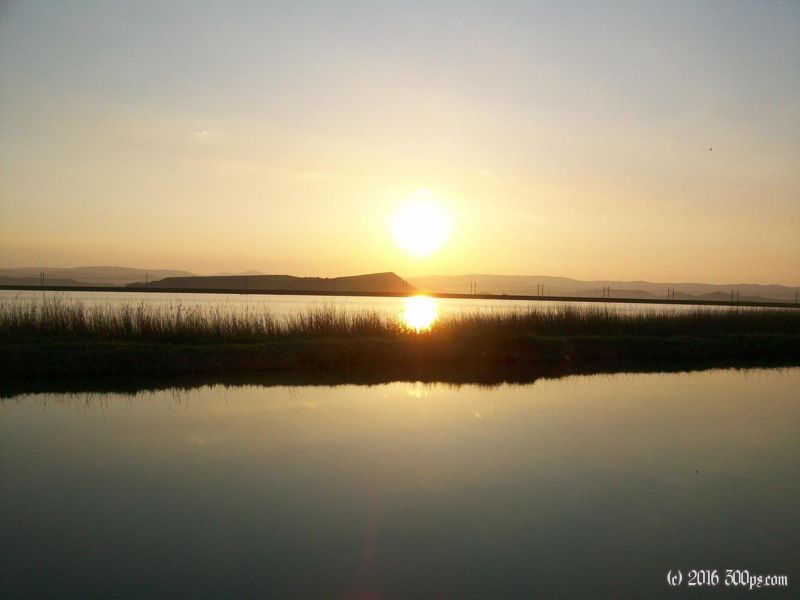 Wednesday, March 28th, 2012
I woke up at 4:30am and debated on whether or not to ride today. I was feeling crappy but I wasn't looking forward to spending a whole day doing nothing. In the end I went for it. I packed up camp and was on the road by 7:30am. The Col d'Ares pass wasn't particularly difficult but I struggled in my weakened state. At 10am I was at the top, having only ridden 20km to get there. By 10:45 my bike computer was saying 47km, it's a serious drop down into France. Some day I'll have to do this ride in the other direction, from Céret to the top of Col d'Ares is about 50 kilometres of nothing but climb. From Céret I made my way northeast to the coast, coming out at St. Cyprien. The traffic started to pick up and it reminded me of how spoiled I am in Spain. The French drivers cut it way closer than the Spanish. It was a beautiful day with a decent head wind, but I will settle for decent head wind in this area. Sometimes it can get downright vicious.
I've done this section of the coast many times so I was on auto-pilot for most of the afternoon, hopping on to bike paths when I could and taking some shortcuts I've discovered. I was in Leucate at around 5pm and I was starting to feel pretty drained. I had already done 140 kilometres but there were 40 left to Narbonne and I desperately wanted to get there instead of having to camp another night out. I kept plugging along and by 7pm I was in Port La Nouvelle at the end of the La Robine canal. I was really hurting at this point. This canal ride is beautiful, most of it runs between two large tidal pools and I hit it as the sun was setting. A few times I didn't think I was going to make it; just completely worn out from being sick and riding all day. I did eventually roll into Narbonne in the dark about 8:30, went straight to B's and hopped into the shower. In the shower I started shaking uncontrollably; the fever was back. I managed to take a few bites of noodles then went to bed. A few hours later I was up puking again in the bathroom.
It took me two days of sleeping and eating to recover. We hung out in the cafés, chatted up a storm, and generally slacked off. I needed to be back in BCN on Monday night so I caught the coastal train. I spent most of the journey talking to a young French woman who was starting to get into touring with her boyfriend. When I told her about my 180km day after being sick in the Pyrenees she said about how I tour: "Chez toi, c'est pathologique!" (With you it's pathological!) Eh oui, c'est un peu ça.