Mae Chedi to Phrao: ever heard of a switchback?
---
Map
Statistics for today
| | | |
| --- | --- | --- |
| Distance | 75.20 kms | 46.60 miles |
| Ride time (hours) | 4.58 | - |
| Avg speed | 16.4 kph | - |
Statistics for trip to date
| | | |
| --- | --- | --- |
| Distance | 3,518.80 kms | 2,186.60 miles |
| Ride time (hours) | 184.62 | - |
On this page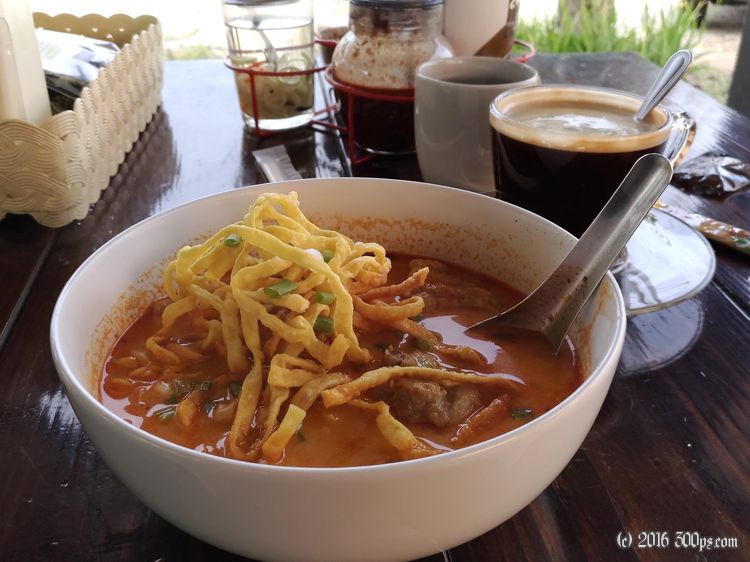 Friday, January 20th, 2017
Bold road engineers send me up lung-popping grades to get over the mountains into the valley next door. Today's operative word is sweat.
Yesterday I mistakenly rode past the exit for the road I wanted to follow today so the first order of business is to backtrack north 10 kilometers to make that turn west. It turns out to be a fortuitous mistake because I have one of the best dishes of my stay in Thailand at some random roadside open-air restaurant located just south of the exit I'm headed towards. It is one of these "northern Thailand style" curries with beef and egg noodles, a hint of coconut milk, and just the right level of spiciness. I'm practically licking the bowl to finish off every last drop.
Not far along the road that heads west I'm sent headlong into 10% grades. Instead of switchbacks the basic design is a straightish road that climbs steeply for short distances then plateaus briefly until the next step up, like a staircase. It is quite hot with no wind, I'm panting and sweating as I crest each knoll. I have a sort of conversation with a guy who is walking the road in the same direction as me. I understand that he is going to the same valley as I am. On foot it's going to take him a long, long time...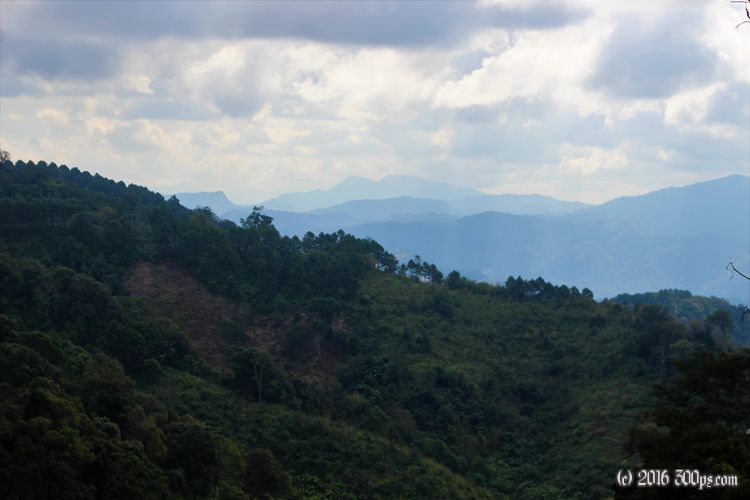 I eventually reach a sort of summit, then a long descent into the valley below. I stop for something to eat in Phrao then continue on heading south. After a few kilometers I decide to turn around. I'm not seeing much in terms of accommodations and the booking websites aren't showing anything in this direction until much closer to Chiang Mai. I passed a guesthouse on the way into town, I decide to head for that since I know it's a sure thing. 400 baht for a nice room with A/C.
Dinner gets interesting. No English around here. I have dinner number 1 at a place that has a translation of their menu that I can point at. I'm still hungry so I go looking for dinner number 2. I stop at a place that looks like a restaurant, but it turns out to be what I think is a bar, one of the women working there wants me to get on the back of her scooter to go to what I think is probably the restaurant where I had dinner number one. I apologize and beg off. I ride to another place instead where I'm able to order stir fried pork and rice. My Thai has advanced at least far enough for that! It feels like an accomplishment to get food without sign language.
1296 meters of climbing according to Strava.