Kanchanaburi: tourism and a rest
---
Statistics for today
| | | |
| --- | --- | --- |
| Distance | 36.60 kms | 22.99 miles |
| Ride time (hours) | 2.63 | - |
| Avg speed | 13.9 kph | - |
Statistics for trip to date
| | | |
| --- | --- | --- |
| Distance | 228.80 kms | 142.29 miles |
| Ride time (hours) | 14.01 | - |
On this page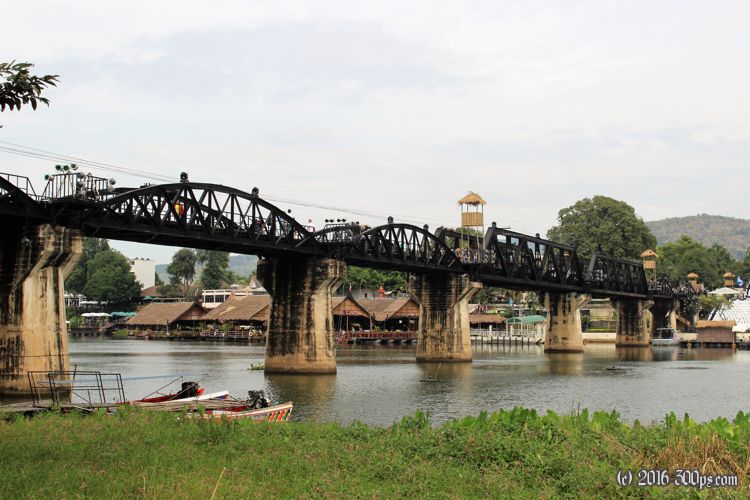 Saturday, December 3rd, 2016
I'm not feeling in full form so I decide to take it easy today and ride around Kanchanaburi. I book a guest house on the other side of the river. On my way I stop to see the Bridge Over the River Kwai. On the northern bank it is a full-on tourist trap scrum, right up there with the best of them. Scads of shops and stalls hawk trinkets, clothes, food, tours to this and that, you name it. To really top of the atmosphere a very drunk tourist is screaming at his girlfriend calling her a whore. That does it for me, I head south to the next bridge. I cross over then head back up the river to get a look at the bridge from the other side. Much more relaxed here. Frankly, the bridge isn't much to look at. Historical significance noted, been there done that, check, time to move on.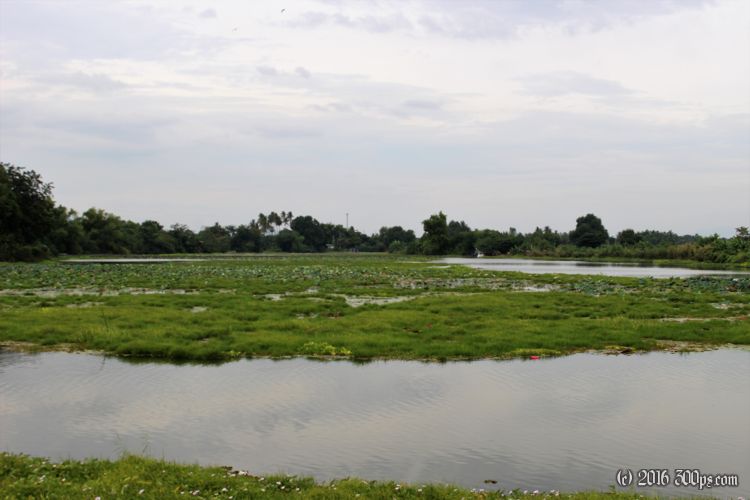 I check into my new residence around 2pm after a lunch of pork fried rice. The place is impeccable, $20 buys a lot in this country. I loung around and take a nap. When I wake I realize that I'm sick with a bit of a cold or something. I'm glad I decided to stay near town.
Dinner at the inn is impressive. An appetizer of oysters in a spicy coconut sauce that is truly delicious, rice with fried chicken and vegetables, a coconut-chicken-vegetable soup, and half of a pineapple for desert. All of this for $4.50. And to think I was worried beforehand that there wouldn't be enough to eat. I wobble back to my room completely stuffed.