Achacachi to Puerto Acosta: Lake Titikaka
---
Map
Statistics for today
| | | |
| --- | --- | --- |
| Distance | 100.42 kms | 62.14 miles |
| Climbed | 741 meters | 2,431 feet |
| Ride time (hours) | 7.83 | - |
| Avg speed | 12.8 kph | - |
| Avg climb | 3% | - |
| Max grade | 21% | - |
Statistics for trip to date
| | | |
| --- | --- | --- |
| Distance | 9,942.86 kms | 6,178.29 miles |
| Climbed | 104,166 meters | 341,752 feet |
| Ride time (hours) | 785.22 | - |
On this page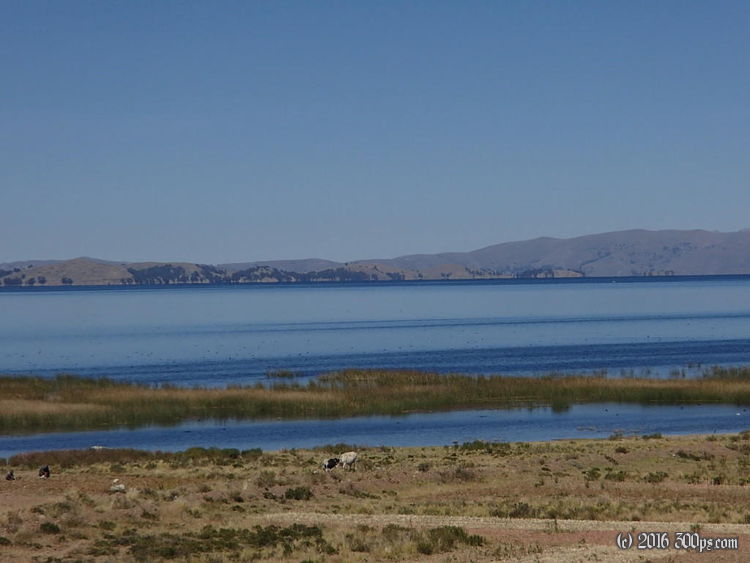 Saturday, April 27th, 2013
The church folks made lots of noise until late as expected. They loudly proclaimed their faith in Jesus on the microphone one after another. Amazingly I slept through most of it, I was so tired.
In the morning I went for café con leche and bread at a street stand. I´ve gotten to know what all the different stands serve just in time to leave Bolivia. I have to say the markets and the stands were one of the best parts of my Bolivian experience, they have some really good stuff to eat and drink. I spoke to the owner of the hospedaje for a while when I was checking out. He told me that Evo Morales, the president of Bolivia, lied to the people by saying that he was a native. The owner said Evo has never spoken in a native language and for that reason he feels like he has been tricked.
The first 30 kilometers of the day´s ride were flat with some headwinds. The road follows the shores of Lago Titikaka before meandering away to climb over hills and skirt lagoons that form coves between the mountains. It was a pretty boring ride, the monotony broken periodically by truck passing situations where I had to dive off onto the shoulder. There are a fair number of cattle, wheat fields, some quinoa fields, and the occasional pueblo. I stopped for a good lunch in one of them.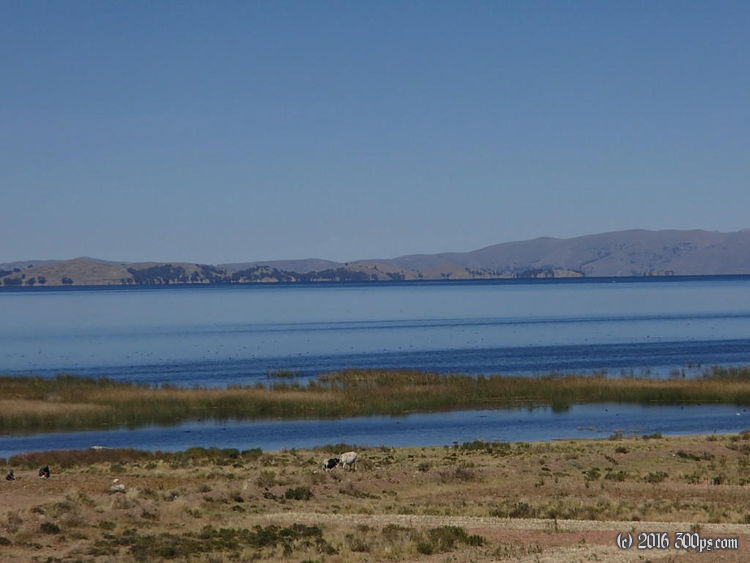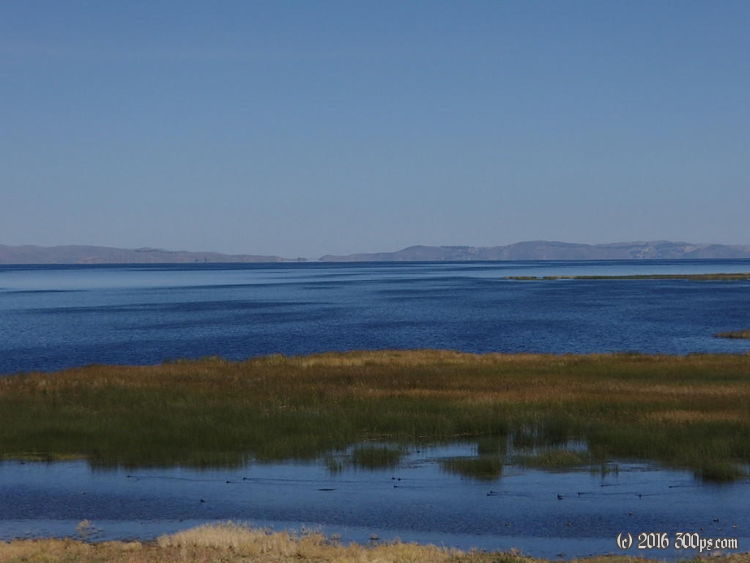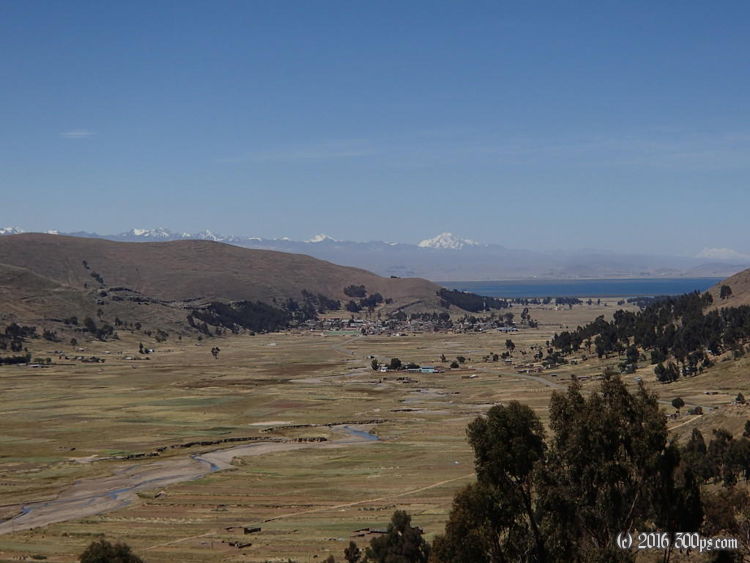 The pavement ran out at Escoma. I must be losing my mind: I was actually happy to be back on ripio. It gave me renewed energy on a day when I was dragging. I was running out of daylight and I needed to make a dash for Puerto Acosta, I love this situation. I just made it as the light was fading. I could see a checkpoint up ahead with no one manning it, then I heard someone yell out to me from one of the buildings on the right. It turned out it was the immigration agent. Since I would technically still be in Bolivia if I stayed the night in Puerto Acosta I asked him when I should do the immigration check-out. He said right then so I dug out my passport and got it stamped after the agent consulted with his superior and the two of them pawed confusedly at my passport. They said this station had only been open for two months, there was no immigration here before, and it was obvious that they were new to the business. When I finally got the stamp I headed into the pueblo to find a place to stay. The town is about as run-down as Bolivian pueblos get but they do have two hospedajes. I paid 20 Bolivianos (about 3 dollars) for a room then set out to find some food. The choices there were pretty grim. The only place that was open was serving tripe as a second so I just had the first course (soup). The soup came with a mate that kept me tossing and turning all night.
Tomorrow to Peru.