Magdalena to Socorro: Short day and a pickup
---
Map
Statistics for today
| | | |
| --- | --- | --- |
| Distance | 44.30 kms | 27.34 miles |
| Climbed | 74 meters | 243 feet |
| Ride time (hours) | 1.31 | - |
| Avg speed | 33.8 kph | - |
Statistics for trip to date
| | | |
| --- | --- | --- |
| Distance | 632.30 kms | 392.71 miles |
| Climbed | 8,301 meters | 27,234 feet |
| Ride time (hours) | 26.37 | - |
On this page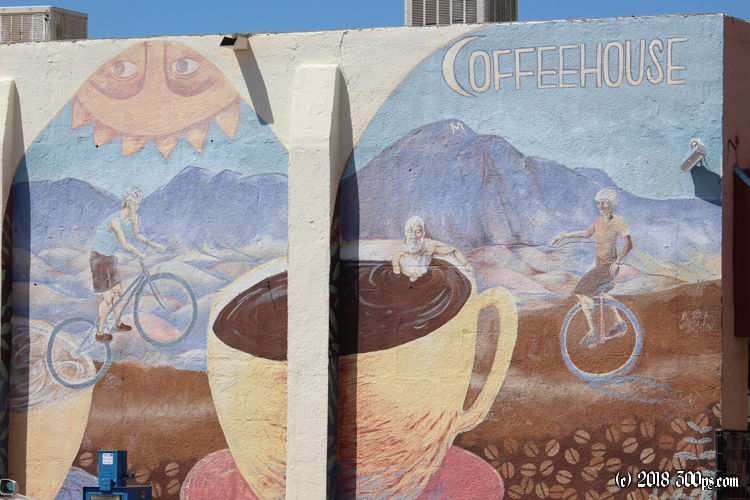 Friday, August 16th, 2019
I wake up in a bit of a daze. I was so pumped up from the effort to get to Magdalena last night that I had trouble calming down enough to fall asleep. I dreamt of riding up hills against vicious headwinds.
I ride a few blocks to a small cafe for breakfast. A bunch of local retirees are drinking coffee and talking about how the VLA is going to get torn down and rebuilt; apparently there are bids out to sell the old radio telescopes as scrap metal. They will be replaced with smaller but more powerful telescopes at some point. Breakfast is greasy but there's a lot of it, which is just what I need.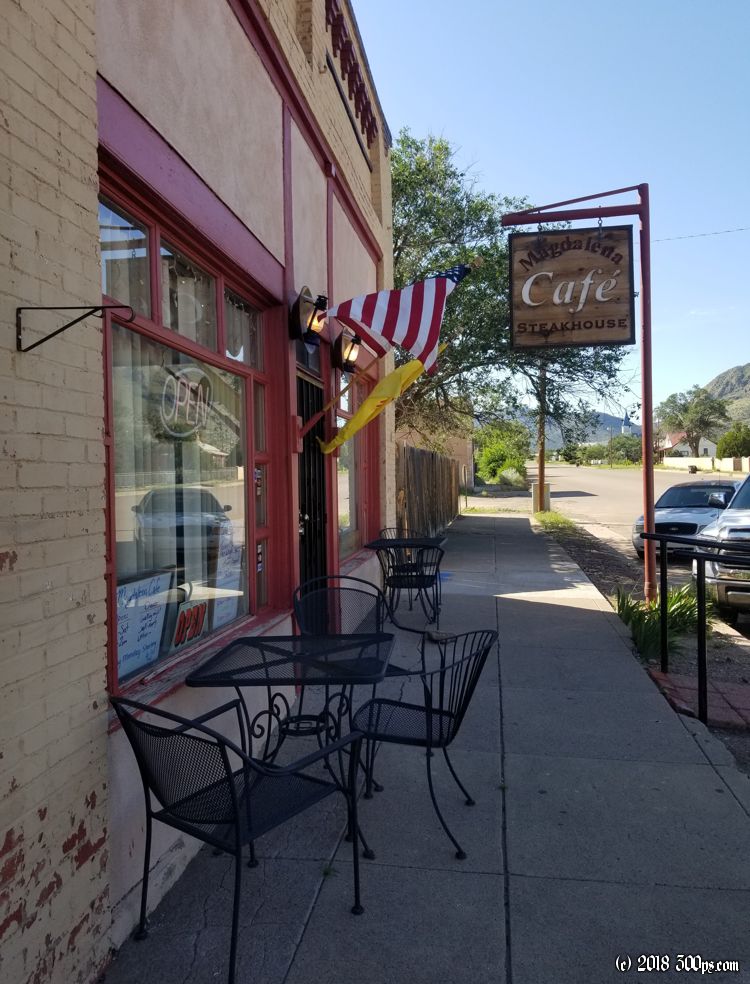 It's only about 25 miles of downill into Socorro. I was shooting for Albuquerque but I'm out of time, I promised to be there by Friday but I've got over 100 miles to go and the combination of unfavorable winds and the fact that I would have to ride a significant portion on I-25 make me give up and accept a ride from friends coming up from Tucson. They will be coming through later in the afternoon so I've got a few hours to kill in Socorro. I spend it at a cafe drinking coffee, eating pastries, and surfing the web.