Forêt Lacaune to Narbonne: home stretch
---
Map
Statistics for today
| | | |
| --- | --- | --- |
| Distance | 89.83 kms | 55.92 miles |
| Climbed | 905 meters | 2,969 feet |
| Ride time (hours) | 4.49 | - |
| Avg speed | 19.99 kph | - |
Statistics for trip to date
| | | |
| --- | --- | --- |
| Distance | 712.40 kms | 442.42 miles |
| Climbed | 6,174 meters | 20,256 feet |
| Ride time (hours) | 43.85 | - |
On this page

Friday, March 17th, 2017
Just a few more climbs through the Montagne Noire and I'll be home, I can hear that shower and comfortable bed calling my name, motivation to fight the mountain grades and the wind off the ocean on the final stretch through the Minervois.
I'm up before dawn, packed up and riding just as the sun is making it's way above the mountains to the east. I was thinking it would be cold overnight given that I camped at about 1,000 meters altitude but it turned out to be the warmest camping night of the trip. No dew up here, the tent is dry. I soon discover that the cold is down in the valleys where the humidity gets trapped. I'm freezing after a 20 minute descent.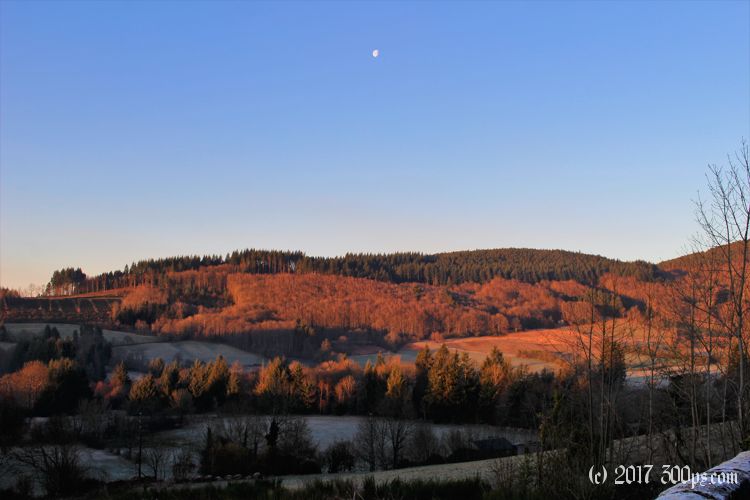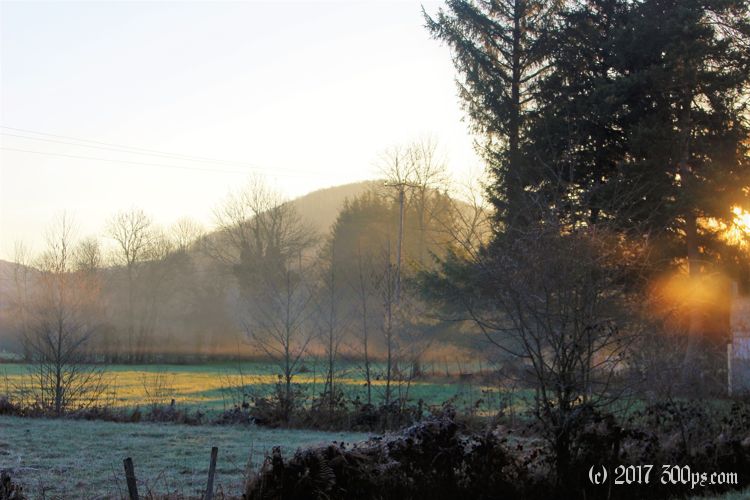 La Salvetat-sur-Agout, another pretty little hillside town next to a river. I'm thrilled to discover they've got a boulangerie artisanale (a bakery that's the real deal, excellent old-style bread and pastries). I scarf down a couple of pains au chocolat and buy a baguette to make sandwiches for lunch. Leaving La Salvetat I've got another big climb to warm me up.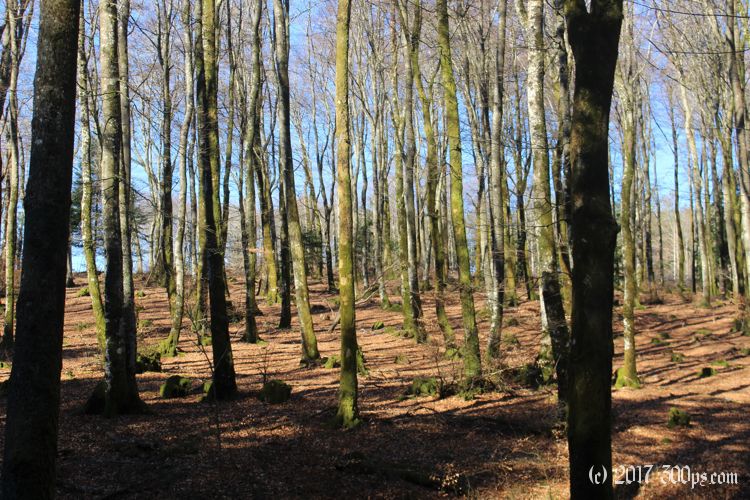 Another bright, sunny, warm spring day in southwestern France. I'm sweating heavily at the top of the climb where I'm treated to a beautiful view of the Montagne Noire.
I stop in Saint-Pons-de-Thomières for a coffee. This city marks the beginning of the Minervois, I'm close to home. I'm tired and I just want to get there at this point but I've got another climb to over to the plains.
I roll into Narbonne in the early afternoon. The city is bustling, people out walking and lounging along the canal in the bright sunshine... I'm running a four-day streak with no shower, exhausted from the physical effort and the nights of shallow sleep that come with camping, hungry and probably a bit dehydrated. It's a surreal feeling to show up back in this town where life is going on as usual, as if nothing has changed... because nothing has changed. Somehow I expect my effort to be reflected, to have made an impression -- but my adventure is private -- after a shower and a sleep I'll just slide right back into the rhythm of life in this small French city, working and shopping and drinking coffee next to the canal like everyone else.